2 tags
Of the great divide
In his response to Lev Grossman's response to his article, Easy Writers, Arthur Krystal reawakens the age old battle between the canon and popular culture: the same battle that accepts If on a winter's night a traveller as high art but American Gods as low art, the same battle that makes the distinction between Alice's adventures in Wonderland and The Graveyard Book. As many of you know I am a...
2 tags
of biology and fidelity
I think in all debates about fidelity, the most overlooked aspect of the equation,regardless of whether it is acceptable in society or whether it is a biological compulsion, is that ultimately you are breaking someone's heart.  How little or how much you choose to ignore it does not change how soul destroying one moment of stolen intimacy is for the other party. When did we start forgetting...
3 tags
of yesteryears and tomorrows' fears
What a wonderful year this has been. Thank you my darling Mister Marvel for being such a wonderful partner. Every time I doubt whether or not this will last, you always have a way of re-affirming my love for you. I hope that this new year will finally give us a break financially. I would rather be poor with you than have all the batman paraphernalia without you.
2 tags
of Christmas Bells and Candle Lights
I come from a large family who value Christmas and the holiday season above all else so my absence weighed on me heavily. I spent Christmas Eve preparing my dessert for Mister Marvel's family lunch and trying to get some sleep for my graveyard shift that night.  Here are the highlights of my holiday season. I hope that yours was more exciting and that you got to spend it with your loved...
4 tags
Of wednesday riffs and late night chords
Falling in love slowly
In winter we walked under streetlamps on tessellated walkways.I skipped lightly ahead of him. 'Why did they use octagons,' I asked, 'and not circles?' He came up behind me. 'Because octagons fit into each other. Circles would leave spaces in between.' I supposed he was right. I raised my self onto the balls of my feet to tread lightly on the octagon hearts....
4 tags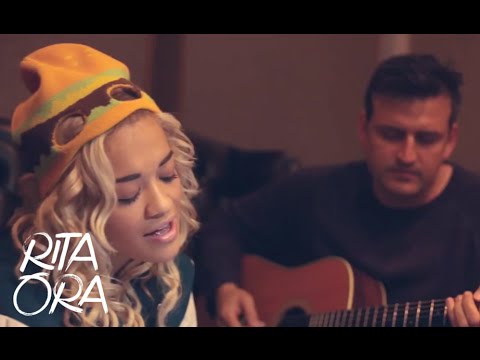 2 tags
Wonderland Adventures
There is a serenity in you that is constant even in the most turbulent of times. My hands want nothing more than to reach out and still your heart but when my eyes find yours my hands hesitate. In you my happiness lives.
5 tags
of birthdays and birthnights
Because he is the best boyfriend in the world, Mr. Marvel bought me the Converse Superman mid for my birthday. I originally asked him for the Batman one but Mr. Marvel believes in buying me what looks great at the expense of what I like, although it is, in my opinion, the best design they have. It's such a great drawing. And it is fitting because of all the DC characters Mr. Marvel is most like...
1 tag
of frustrations
So I went to edit a post I had previously - as in a year ago - and I deleted more than half of it so I had to delete the entire post.  I officially hate myself.  
5 tags
of weekends in the springtime heat
It has been a long but amazing weekend for Mr. Marvel and me. Friday night we made our way down to the Gold Coast to watch the Jabbawockeez perform at Jupiter's Casino. His mum got us tickets to the show and a room at the casino for the night. She is the most precious woman. I have never seen Mr. Marvel so happy as when he is on the phone to his mum. She really is lovely. I was a little worried...
I just spent the last half an hour writing a post. Tumblr only published a quarter of it.  I am all sorts of angry right now.  
2 tags
7 tags
Of wedding bells
It was Carlton's wedding over the weekend. It was an exciting time for all of us, particularly for Carlton and the beautiful Miss T, because it was a chance for my big family to get together. We haven't seen each other for awhile. I live in Brisbane now and it's getting increasingly difficult to get enough time off to visit my family down in Sydney town. It was also the first...
2 tags
of anniversaries
It is my first year anniversary on Monday. Exciting, right? I bought Mr. Marvel's present today, a belt and wallet set. They were things he needed. I am a giver of things that are needed. He doesn't have a lot of wants but he has a lot of needs which is great because I don't have to think about what to get him for holidays— I got him a hard drive for his birthday and I am...
4 tags
of thank you notes
I got a few new followers today. I don't know if it's because of the post about Tyrone but I deeply suspect it is. I hope you guys won't be disappointed because I won't always be posting things about him. I have read some vile things about him and his family on the internet. I have to say it hurts. He has never done anything to these people and they hate him purely because...
6 tags
of breaking my rules
So X-Factor aired on Monday and I was pleasantly surprised to hear that my little cousin Tyrone — even though he is a head taller than me now— auditioned for the show with his band, What About Tonight (WAT). I know I have mentioned many times on this blog that I would never name my family or friends but I really want Tyrone to go far. Since Monday I have watched all the WAT videos on youtube. I...
2 tags
I drew an Owl on a mole on my leg
6 tags
of quiet nights
I am grateful for many things in my life. I am grateful that I have the talent to express the thoughts that keep me up at night in a way that is both cathartic and calming. I am grateful that I wake up every day. I am grateful that I am able to sleep each night in the comfort of a warm bed. I should be thankful. I'm not though. I stay awake at night because Mr. Marvel still has pictures of his...
5 tags
of my death as an author
I often feel inadequate. I feel inadequate as a writer. I feel inadequate as a reader. I feel that my grasp of language is inadequate. The words I know are never enough to convey the images in my mind. I feel inadequate as an orator. I often feel my tongue betrays me. The words I know are never enough. In winter, more so than any other time, the cold chills the metal on my braces to the point that...
6 tags
of pebbles, pebbles that grate on my mind
You may not be her first, her last or her only. She loved before she may love again. But if she loves you now, that else matters? She is not perfect, you are not either and the two of you may never be perfect together, but if she can make you laugh, cause you to think twice, and admit to being human and make mistakes, hold onto her and give her the most you can. She may not be thinking about you...
4 tags
of Kate Upton and being skinny
This is a comment I made in response to an article in HelloGiggles THE FAT-SHAMING OF KATE UPTON; OR WHY I'LL NEVER BUY THE DIFFERENCE BETWEEN "THINSPIRATION" AND "PRO-ANA" WEBSITES  There are millions of people starving in the world as we read this article. Millions of people who have to fight for food. I don't know if there really are pro-ana websites out there. I don't know if skinny gossip...
5 tags
of making the worst cupcakes in existence
Two days ago I made what could only be described as the worst cupcakes in existence. They were sour. They smelt like coconut. They weren't cooked through and they were heavy. Mr. Marvel hated them. He came in while I was getting dressed with disappointment written all over his face.  "At least now when I tell you I like your food. You'll believe me." He said before,...
3 tags
of identifying as a feminist
For the record I am a feminist. I believe in women's rights. I believe in equal pay. I believe that women should have the same education as men. I believe that women shouldn't be hindered by their biology.  And no, I am not a lesbian, although I believe in a woman's right to be with another woman, I am in a relationship with the most wonderful man in existence. And no, I am not a...
1 tag
I finally managed to straighten my hair the way...
The important thing was to do my hair in small sections. When I tried to do it in larger sections the heat couldn't penetrate my hair. I ended up with really dry frizzy ends that felt like straw to touch. I ran a moisturising serum through my damp hair and blowdried it to that abomination you see on the left. Before I ironed it I sprayed my hair with heat protector. I started at the bottom...
3 tags
I woke up with the biggest urge to bake something. I might make banana and chocolate cupcake.
3 tags
Of a love deeper than a jar of peanut butter
Mr. Marvel was playing Civilization 5 today. I walked into the room and started dancing to a song in my head. He stopped playing, watched me, furrowed his brow, paused then grabbed me into a hug.  "Baby what are you doing?" he asked. "Dancing" I replied. He threw his head back and laughed. All the while holding me wrapped in his arms. "I just was dancing." I...
3 tags
"People have wounds, and those wounds are painful. That doesn't have shit..."
– Curtis Luciani's response to the Daniel Tosh rape joke incident.
5 tags
Dear women who read Twilight/Fifty shades of gray
I don't agree with your choice of reading material. And I don't agree that you are reading something that is conducive to a healthy lifestyle or emotional state but who am I to judge when I am in love with a fictional billionaire with a penchant for dressing up like a giant bat and swinging from rooftops.  Just please, please do us both a favour and don't ask me if I have read...
I can't give a compliment so if I give you one please embrace it wholeheartedly. I am always fair in my assessment of things. I don't agree that I should say that I love something because you love it. I don't agree that I should say half the things I do when they contribute nothing to the conversation but I don't think I should be silenced. 
2 tags
6 tags
3 tags
of why I am my mother's greatest disappointment
My mother, the woman who gave birth to me, nurtured me, clothed me, raised me to adulthood, has told me that I owe it to her to finish my Masters. I don't understand. I'm not really sure what it is that I owe her. As far as I was aware I went to university on my own, paid for by the government, and studied on my own. I received my bachelor degree on my own. I forged my own path on my...
1 tag
I will never be able to please you.  The happier I am the more I disappoint you. You have a bag full of well intentioned smiles. But you haven't got a single good intention left to give.
1 tag
5 tags
2 tags
Of when home became my parents' house
I am going down to Sydney by train tomorrow. Fourteen glorious hours of sleep. I am more of a sleep during the day stay up at night kind of girl anyway. Ten days with my parents. Ten days without Mr. Marvel. I don't know how I will survive it. I can't survive a day with my mum. She just tends to focus on the countless ways I disappoint her more than the fact that I have actually grown...
1 tag
My bike has been out of commission for awhile. She's sitting at my place alone. I am looking for a stem quill for her so I can ride her again. She must miss me. I used to ride her everywhere. I miss her. 
5 tags
An open letter to Square Enix
Dear Square Enix I understand that videogame sales have been on the decline since the advent of torrents. I understand that competition is stiff but do you really need to cut back on writers? If you are desperate then I will gladly work for you for free but please, please just retcon Lara Croft's origins to one that doesn't involve rape. It is disrespectful to victims of rape. It...
5 tags
You're making Lara cry! →
Correct me if I am wrong but since when is asking for equality synonymous with being insulted for your gender, race or sexual orientation?
9 tags
of why girl gamer is an insult not a term
First of all, it's 'girl' not 'gurl'. Gurl is not a word. Girl is what you are looking for. Second of all, the term girl gamer is derogatory. You know it, I know it and the people you are constantly reminding about it know it. So stop it. But before you dismiss me as a crazy ranting member of 'menstruation nation', (I just saw Bob's Burgers last night and I loved it don't judge me) let me...
of being forced to keep my facebook account
It's not a recent trend. I believe that many blogs and businesses opted to connect their websites to facebook the moment it became available. I would like to be able to comment on news articles and blog posts without having to login to my facebook account. It's not that I am a troll, though the sheer excitement I get when I comment on a post anonymously would tell you otherwise, I...